--Leonardite.com--
-Side A (Sports)
-Side B (Other)

-Latest Work
-Guest Writers
-Linkability

--Archives--
-Leonard
-Boxing
-CART
-IRL
-MLB
-NBA
-NCAA Basketball
-NCAA Football
-NFL
-NHL
-WWE
-Miscellaneous

--Features--
-Card Collection
-NES Lair
-Tecmo
-WVBA

--Specials--
-Buckner Week


Sign the Guestbook

E-mail the Leonardite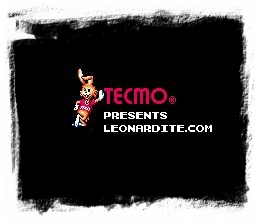 Miscellaneous Sports



03/09/04---Welcome to the Dumb Show: An ESPN addict gives his opinion on the newest ESPN creation.

01/22/04---Getting Entertained is Hard Work : The Leonardite offers up the article he would have submitted, had SI had the insight to offer the North Dakota article this way instead of Phil Jackson's.

01/20/04---The SI/ND Reaction: As North Dakota's leading purveyor of native internet hilarity, the Leonardite steps up to the plate to offer his reactions to Sports Illustrated's North Dakota profile.

10/27/03---Musings: Random thoughts about sports, the world, and the sports world.