--Leonardite.com--
-Side A (Sports)
-Side B (Other)

-Latest Work
-Guest Writers
-Linkability

--Archives--
-Leonard
-Boxing
-CART
-IRL
-MLB
-NBA
-NCAA Basketball
-NCAA Football
-NFL
-NHL
-WWE
-Miscellaneous

--Features--
-Card Collection
-NES Lair
-Tecmo
-WVBA

--Specials--
-Buckner Week


Sign the Guestbook

E-mail the Leonardite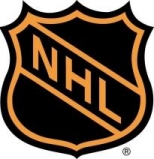 NHL Archive



02/14/06---Miraculously Good: The Leonardite has always preferred the Winter Olympics to its summer cousin. In case you're wondering why, the answer involves one 5 on 5 example of perfection.

04/14/04---France's Game: There's only one nationality (or sub-nationality) that could rip the machismo out of sports' toughest game.

03/02/04---The Cup Runneth Over: One Leonardite's brush with the Stanley Cup.

02/25/04---Capital Punisher: If the GM of a terrible hockey team can coach his team, I think it is not only logical but necessary that the owner of a worse team skate with his.

01/13/04---Can He Get a Booyah?: Before you watch ESPN's first of a three part series on LeBron James' jockstrap, read this piece of sports news.

06/03/03---Contraction: Since crackpot rule changes seem to be the fad in the NHL these days, The Leonardite serves one up that would actually fulfill their purpose...to be complete lunatics. Oh yeah, and put fans in the seats.