--Leonardite.com--
-Side A (Sports)
-Side B (Other)

-Latest Work
-Guest Writers
-Linkability

--Archives--
-Leonard
-Boxing
-CART
-IRL
-MLB
-NBA
-NCAA Basketball
-NCAA Football
-NFL
-NHL
-WWE
-Miscellaneous

--Features--
-Card Collection
-NES Lair
-Tecmo
-WVBA

--Specials--
-Buckner Week


Sign the Guestbook

E-mail the Leonardite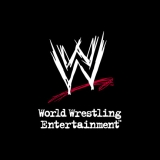 World Wrestling Entertainment Archive



10/12/07---Total Non-Stop...Acceptability: Since TiVo gave man the ability to watch television on his own schedule, the Leonardite has finally gotten the opportunity to give TNA a chance. Compared to what the competition puts out these days, the results have been better than expected.

9/26/03---Thanksgiving Misgivings: The supposed pinnacle of "wrestlecrap", the Gobbledy Gooker, was always on the "must-see" list for the Leonardite. But after viewing the carnage for himself, the ridicule isn't as severe as you might think.

8/25/03---Summersham: The Leonardite recounts his Summerslam 2003 viewing experience, an event more disillusioning than any other in wrestling history.