--Leonardite.com--
-Side A (Sports)
-Side B (Other)

-Latest Work
-Guest Writers
-Linkability

--Archives--
-Leonard
-Boxing
-CART
-IRL
-MLB
-NBA
-NCAA Basketball
-NCAA Football
-NFL
-NHL
-WWE
-Miscellaneous

--Features--
-Card Collection
-NES Lair
-Tecmo
-WVBA

--Specials--
-Buckner Week


Sign the Guestbook

E-mail the Leonardite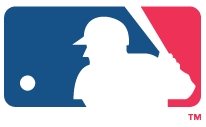 MLB Archive



03/31/05---St. Louis Scapegoat: Before you start fashioning a noose for Mark McGwire following the steroid hearings, make sure you purchase enough rope to go around.

10/13/04---Somebody Owns a Bob Wells Jersey: Leave it to the Yankees to murder the greatest spectating experience of my life.

12/03/03---You Don't Get a Second Chance (You get ten): Only LaTroy Hawkins would get this many chances to make his worst impression.

11/07/03---The Padre Platoon: The Padres really missed the boat with their new uniforms. Here's what they should have done.

10/08/03---Fate of the World (Series?): Anybody hoping for a Cubs/Red Sox World Series is also hoping for their own demise.

10/01/03---Silver Screen Summaries: With the 2003 Major League Baseball playoffs just getting underway, the Leonardite breaks down his thoughts on each of the remaining eight teams by comparing them to a baseball movie.

5/14/03---Flash the Leather...Elsewhere: The Leonardite explores the invasion of a once-harmless tradition that needs to be stopped at all costs.