--Leonardite.com--
-Side A (Sports)
-Side B (Other)

-Latest Work
-Guest Writers
-Linkability

--Archives--
-Leonard
-Boxing
-CART
-IRL
-MLB
-NBA
-NCAA Basketball
-NCAA Football
-NFL
-NHL
-WWE
-Miscellaneous

--Features--
-Card Collection
-NES Lair
-Tecmo
-WVBA

--Specials--
-Buckner Week


Sign the Guestbook

E-mail the Leonardite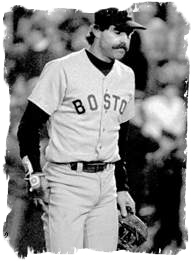 Monday

A plan that has been in the works since the earliest moments of Leonardite.com's conception is now going into motion. It is BUCKNER WEEK AT LEONARDITE.COM! The plan right now is for Monday through Friday this week to feature some new form of Buckner material for the masses to enjoy. What will each day bring? That depends on a couple of factors.

The most obvious is what I come up with and write for you, but another important dynamic comes from YOU the readers. I have seen the traffic for this site go up consistently since it's launch and now am overtly giving the invitation for anything and everything Buckner, from the Leonardite.com audience (Submissions and feedback are always encouraged anyway, whether I specifically request it or not.) If you have a comment, an article, a picture, or anything else Buckner-related that you want featured on Leonardite.com's Buckner Week, then please send it my way and I will more than likely include it.

With the World Series underway and the Red Sox absent from it, there is not a more perfect time for Buckner Week. Our week kicks off with a famous piece of writing from Raze, of 90 Proof Sports fame. I do not know exactly when he wrote it (I believe about three years ago) but his perfection in prose has been a hit on the e-mail circuit for awhile now. And fittingly, it kickstarts Buckner Week here at Leonardite.com.

---



Twas the night of the Series and all through Shea
Sox fans were cheering the wonderful day

The players were manning their positions with care
In hopes the third out, soon would be there

The Mets were nestled down on their bench
No one near Mookie, because of his stench

And Billy Buck with his mustache tucked under his cap
Had just settled down for an ill-timed nap

When from Mookie's bat there arose such a clatter
I rose from my seat, "Let's finish this matter"

But right through his legs it went like a flash
and out into right, was he smoking grass?

I couldn't believe it, I shouted out "NO"
and watched hopelessly as the Mets cheered below

And what to my dismayed eyes should appear
the vendors are leaving, they've stopped selling beer

I couldn't believe it, I cried for days
Maybe he would have seen it if he knew how to shave

So don't tell me good ol' Bill gave his all,
the drunken old bastard can't catch the ball

So Red Sox will suffer the curse of Ruth
Bill Buckner's a traitor, and that's the truth

As he left town for Montana, I heard him say
"The Red Sox suck, Ted Williams is gay"



The Leonardite