The NES Lair
• Home
• News

Games
• Introduction
• A-H
• I-P
• Q-Z

Emulation
• Emulation

The Collection
• Information
• Stats
• Top Ten
• Bottom Ten

Features
• Tecmo
• WVBA Boxing

• Leonardite.com

• Sign the Guestbook

• E-mail the Leonardite




American Gladiators

•There isn't a single person in this country who hasn't seen an episode of the American Gladiators, which is pretty impressive considering that 45% of Americans haven't seen a newscast before. That made GameTek's task pretty tough in creating this game. And while some people may give up like sissies, guys as tough as Nitro realize that this game is as appealing as Siren and Blaze.

Leonardite Rating: INDEPENDENTLY NIFTY






Blades of Steel

•With more fighting than Ring King, and more spaceship destruction than Space Invaders, all sandwiched around Jackal advertisements, Blades of Steel is part of a balanced breakfast. All your friends will want it!

Leonardite Rating: Skrrreeeee!




•American Gladiators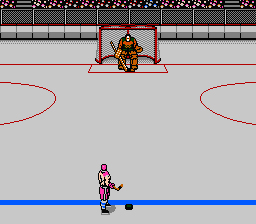 •Blades of Steel