Title Page
Media Tour: Part Two
Media Tour: Part Three
Leonardite.com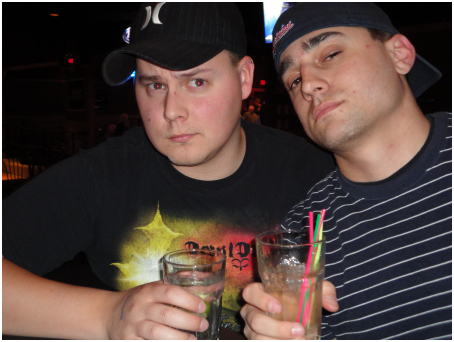 My Nelly dreams got shattered by two mystifying developments: 1) A dearth of people who thought a Nelly concert would be as amusing as I did; and 2) A Nelly sellout in 2011. Luckily for me, it was B's birthday, which meant going out for below-cost mixed drinks at a truck stop. You don't need me or the surgeon general to explain the dangers of truck stop alcohol abuse to you.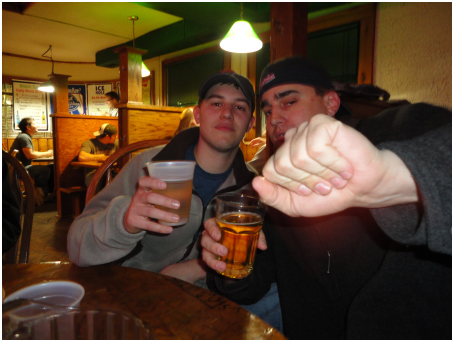 After spending too much time swilling with the lot lizards, I sagely spurned a good night's sleep and decided to really go after it. Remember that it was still winter and I had an early morning jaunt across the lands abutting Lake Superior staring me in the face. Gordon Lightfoot's song about the Edmund Fitzgerald wasn't about sailors swilling mojitos and playing shuffleboard; he wrote about it foundering in an inland hurricane. Despite the fickle nature of midwestern weather and the human hangover, I decided to roll the dice with new locations and new accomplices. Is this what Garth Jax would do? I say yes.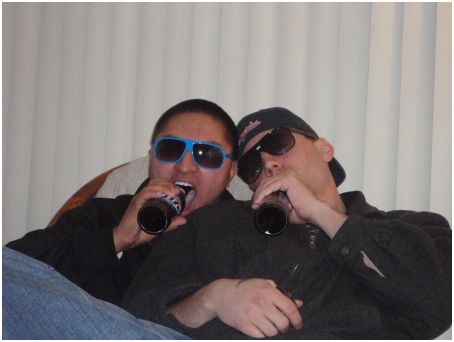 I've found it's important to compound a night of bad decisions prior to early mornings by hitting the after-bar circuit. As you'll notice, I picked up new eyewear and a famous R&B singer. I'm not sure what Usher is aggressively doing with this bottle, but it only vaguely resembles drinking and probably violates the content restrictions in my server contract.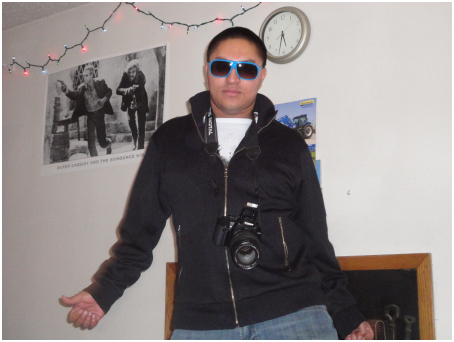 If you look past the SLR and the club-creeper wearing it, you'll notice we are now just three hours from my time of departure.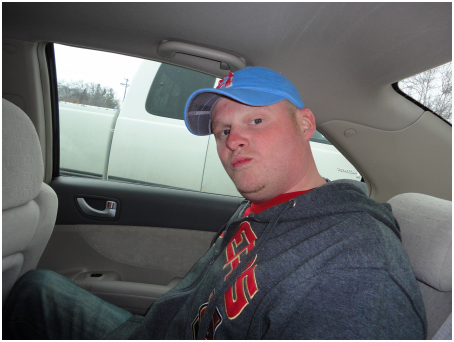 This picture is taken after a little sleeping, some driving, and a whole lot of repenting. Barry joined our caravan in the Twin Cities of Minneapolis and St. Paul. Barry's hat let it be known that in the battle of the NFL Childresses, Ray > Brad by the power of 1,000,000.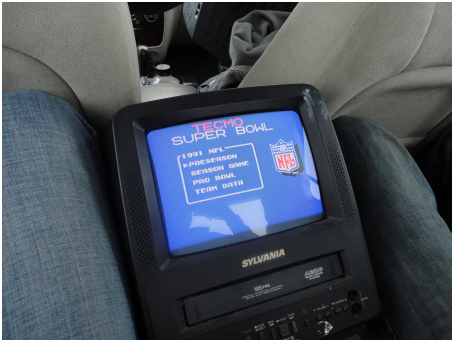 Not all of the pistons had fired yet before Tecmo was already up and running in the back seat. The game was simple: Best two-of-three series, winner keeps the system, loser heads to the front to pilot the automobile.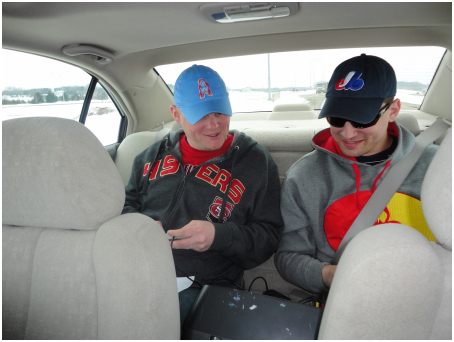 Lots of smiles going on in this staged picture in the KFC parking lot.




In the leadup to the Hoss Whisperer, Barry and Joey engaged in some hardcore online Tecmo play with people around the world. Pretending that I was busy and cool, I did not do the same. During one of these sessions, Barry encountered some character who claimed that he caught a tipped ball on the "X." The impossibility of this occurrence has long been accepted as an immutable law of nature. People have been ostracized for claiming otherwise. Yet, Barry had this story to tell.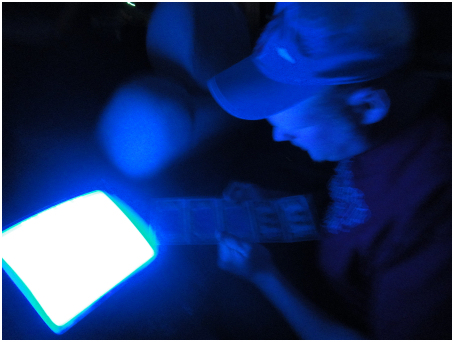 What had seemed like a nice round robin idea that would get us all to practice Tecmo turned into a steady pattern of Joey and Barry taking turns in the driver's seat (or "I am fucking awesome at this game.") Barry then turned to something he had a better chance of winning at than playing me in Tecmo: Lottery scratch games. There isn't a canvas rich enough to paint the picture of a lonely man, scratching his sorrows away by the glow of Rick Fenney's profile page.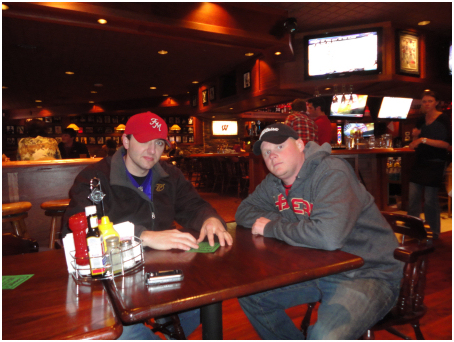 Once in Madison, it was a given that we had to check out the site of the big happening. There was nary a hint of the 8-bit gale that was about to blow in the next day.


Like generals moving plastic armies on a table, Barry and Joey plot their moves at the Tecmo VII battlefield.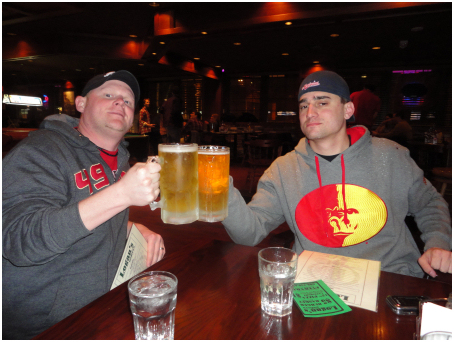 To the Pitt State sweatshirt I bought on clearance!


Continue to Part 2 . . . >

Leonardite.com © 2011
Dedicated to The Stick