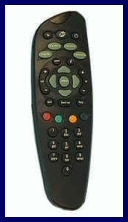 Little Mac's training tool of choice



Missoula, MT (LP) ---

The WVBA went back to work on Wednesday night, bringing their popular boxing program Wednesday Night Fights back to the masses. Doc Louis was more than happy to see Leonardite.com providing coverage and Famous Dave's Barbecue providing the catering.

Tonight's fighting was in Missoula, Montana, which led to a great turnout from the Midwestern population, but also to a show that was completely void of Nintendo and real world celebrities. For an organization that prides itself on not only how many American Gladiators they can get to turn out, but on the quality of the Gladiators that turn out, this was a setback for the promotion.

What wasn't a setback, however, were the performances of the victorious boxers this night. While the WVBA has been plagued by out of shape, drunk, and otherwise horrible boxers during many of their cards, two men cemented themselves as bona fide pugilists, at least for one night in Montana.

MC #3 Bald Bull (1-2) vs. MC #4 King Hippo (0-3)

The certified dullard of the WVBA, Bald Bull has seen perhaps the wildest roller coaster ride in the reformed WVBA. After a solid win over the Super Macho Man to start things off in 2003, Bald Bull secured himself a title fight against Great Tiger. After being robbed of much of his dignity in losing that fight, Bald Bull was completely stripped of the rest when he lost shortly after to perennial pantywaist, Glass Joe.

King Hippo, on the other hand, has been the WVBA's most consistent boxer. Fans coming to the arena expect to see a pristine example of lethargic "boxing" and King Hippo has always met their expectations.

This match started off with Referee Mario explaining the rules of the fight via a pop-up book so that the 3rd grade-level minds of the two boxers could understand what he meant. Despite their best intentions, the fight was marred with two separate instances of hair pulling, one prolonged noogie, and the always-feared "credit card swipe." The sorriest part was that this was just during pre-fight introductions.

When the match finally got underway, the only one left looking childish was King Hippo, who when confronted with the thought of actually fighting resorted to the classic tactic of sucking his thumb in the corner. Bald Bull let out a few puzzled grunts before waddling over to Hippo to deliver a Turkey-sized bundle of pain. Hippo's trunks were falling faster than Hussein statues as he desperately tried to figure out what the hell was going on.

Bull, meanwhile, continued to lay into Hippo with more and more uppercuts and jabs, all the while displaying the kind of bizarre facial expressions that only Bald Bull and a Picasso painting can duplicate.

Things finally took their ultimate turn when Bald Bull set up for the Bull Charge while Hippo struggled to pull his trunks up past his knees. Hippo had just barely covered his BVD's when the Bull Charge arrived and rocked Hippo so hard that he wished he were back in the Hippo Islands, South Pacific.

Mario delivered the ten count, Bull's trainer delivered the keg of Beck's, and all went according to plan in the undercard.

WC #5 Little Mac (0-1) vs. MC #2 Super Macho Man (1-1)

It was a classic if not clichéd showdown in the main event that drew the locals to the arena on this night. In one corner you had Little Mac, inspirational warrior to all. He climbed from the depths of the Bronx under the tutelage of a venerable trainer known as Doc Louis (Yes, that Doc Louis) to become World Champion.

In the other corner was the Hollywood pretty boy. This is a man who on no level could relate to this Midwestern crowd. Fans turned out in large numbers to boo this man who would dare step in the way of the blue collar hero and who would dare freak them all out with his bouncing breasts.

When Mac came to the ring, all appeared to be the same as the last time he had fought. The old man from Zelda was once again in his corner and the extra thirty pounds of flab were once again in his abdominal region. Macho, meanwhile, looked like he had spent significant time at Muscle Beach and was ready to make a statement in the WVBA.

Referee Mario instructed the fighters to touch gloves and for one of them to stop jiggling his boobs. With that, the fight began. The crowd was hot from the get-go, but their affection turned to horror exactly seven seconds into the fight, when Macho went from super-serious to super-kick-ass as he began performing crude, fist-based dentistry on Little Mac. Mac and his cankles were doing everything they could to get out of the way of Super Macho Man, but it was to little avail.

The old man was cryptically screaming from the corner for Mac to use the hookshot, but as usual, weapons from The Ocarina of Time are of little use in an 8-bit boxing match. Simultaneously, Super Macho Man began to wind up for his super spin punch. It was not set up or executed very well, but Mac's sizeable spare tire assured that not only was he going to absorb every punch from the Macho Man, but he was going to bleed enough onto the canvas to warrant a trip to the dry-cleaner.

Ten counts and hundreds of boos later, Little Mac was sent back to his life of onion rings and shortening as the Super Macho Man delivered what can only be described as a "certified ass kicking."

Other Notes

-His main event win proved to be huge as the Super Macho Man became the #1 contender in the Major Circuit.
-Little Mac is dangerously close to falling out of the World Circuit.
-There was a small group of protestors outside the event who were demanding that Don Flamenco be given a new contract and that Super Macho Man be forced to wear a mansierre (also known as a "bro.")
-King Hippo had trouble returning to his feet after being knocked out, but it was nothing that a little willpower, an industrial forklift, and the Montana National Guard couldn't handle.