Title Page
Story Tour: Part Two
Leonardite.com
There are a lot of angry people in downtown Madison these days. Storming around near the Wisconsin capitol dressed in oddball outfits, their surly attitudes are rivaled only by their vulgar language. This mob of malcontents is still the talk of the town, because they are convinced they were robbed of money that was rightfully theirs'. It's hard not to sympathize: You'd be mad too if you were unceremoniously dispatched in an 8-bit video game tournament.

On March 5, 2011, Madison played host to its seventh annual Tecmo Super Bowl tournament, the brainchild of the shadowy Holzbauer crime family. The fact that this tournament had continued to pick up steam into a seventh iteration was noteworthy. That 144 competitors, plus a waiting list, threw their hats in the ring was impressive. But channeling a sweat-laden headband and adopting the name, "The Hoss Whisperer," cemented the tournament as Boss Hoss of the Madison isthmus. Scram, protesters. Be gone, Governor Walker. This is the Hoss's town now, and he brought 144 of his favorite nimble-fingered Hoss Sauce slammers with him.

Like the rest of you, I have always been a card-carrying friend of the Hoss. The same could not be said of the Madison Tecmo extravaganza. Sure, I had spent the last five years "planning" to be there, and "hoping" to be there, but as they say, the road to QB Bills's house is paved in good intentions. This year, it was finally time to man up and take my talents to the south beach of Lake Mendota.

If you have been to Leonardite.com before, you know that I grew up outside a tiny town in North Dakota where I had some great friends that share an inexplicable passion for the NES gridiron. From our elementary years to the present, Tecmo has stayed in constant rotation in our leisure time despite the advancement of technology and the retirement of Tootie Robbins. While our peers at school were stroking themselves over the fact that Randy Moss's eyes blinked in NFL 2K, we were still trying to figure out why the fuck Pat Beach refused to throw blocks for Jessie Hester downfield. Early 90's coding constraints, or Hester banging Beach's wife? Important questions that remain frustratingly unanswered. And that's why we still play Tecmo.

These years of Tecmo have led to many memorable moments. The three touchdown Frank Stams game. The Sam Graddy Revelation. Tommie Agee acquiring the nickname, "Nutsack," and the phrase, "getting kicked in the Agee" entering the lexicon. This rich heritage of Tecmo could have quietly been kept to ourselves forever. But why do so? McDonald's could still be a lone hamburger stand in California, too. But it moved into Madison and it was time for us to do the same.

When the entry numbers for this year's tournament started pushing their way over 100, we quickly submitted our registrations and entered the Holzbauers' underground ring of Rypien. The three of us were all from separate towns, but attended school in the same central municipality. While we have all since moved away to do things that are way less fulfilling than playing Tecmo all day and drinking Tahitian Treat, I loved that we each independently registered ourselves under our North Dakota hometowns. And I found it even more satisfying when this tweet appeared on the Tecmo Madison Twitter feed:





But that was the thing: We can play. At least we think we can play. There is nothing more satisfying than ending up at a random house with Tecmo, hearing a guy say he is "the best" at that game, and then emasculating him 42-0 using nothing but a heaping helping of Hart Lee Dykes. The problem, of course, was that Madison wasn't some random house party and nobody would be foolish enough to saddle up the New England horse. This was where the big boys play (sorry, World Championship Wrestling?) In any respect, we had no idea how our abilities would stack up. Sure we were salty players in our own minds and small bedroom towns, but how such rural chops would stack up in the land of cheese and cheese-clogged heart ventricles was very much up in the air.

The other question, of equally pressing importance, was how to properly dress for success. One could wear his favorite current NFL jersey. One could also bring a tank to the reenactment at Gettysburg. Context was crucial for picking the proper attire heading into this spectacle. And between us three, exactly what would adorn our bodies was a matter of much secrecy as the weekend began.

Thursday Evening - 3/3

Don't ever befriend, and certainly don't trust, a man who can party on $8.

Heading into the Hoss weekend, I knew the only thing that would rival my alcohol consumption would be my reckless spending. Every part of my common sense was telling me to take it easy on Thursday night. Friday was going to be bad, Saturday was going to be worse, so Thursday would be the time to charge the batteries. Sip on a ginger ale, pull out a good leather-bound book, and call it an evening. It all sounded good, but a minefield of temptation guaranteed this was never going to happen.

Pitfall number one has grillz and samples John Tesh songs. Nelly was holding a concert in Fargo, and from the minute I heard about this show, I had visions of it being equal parts hilarious and hilariously awesome. The notion that somehow I would not be stomping in my Air Force Ones was barely even considered. Alas, I worked later than expected and was not able to get back to the City of Floods in time to take a ride wit Murphy Lee. I was deprived of my opportunity to sing, "You can find may, in St. Lou-ay!" all weekend, which would have been standard parlor music from me anytime the Rams were duking it out at the Hoss.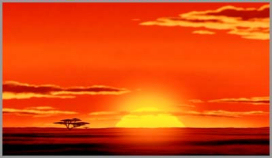 Nants ingonyama bagithi Baba!

With the Nelly experience out the window, I was presented with the perfect escape opportunity to call it a restful evening and prepare for the trek to the Wisconsin capital. Then pitfall number two reared its nearly-penniless head in the form of Logan, my favorite eight-dollaraire. Any chance I had at a reasonable Thursday night was shattered with hubris. Hubris and whiskey.

The specifics of the night are relatively unimportant, except for the fact that it fought relentlessly to never end. Logan mastered the look of Usher, albeit with none of his solvency, and yet managed to hammer out a venerable night of hard partying. This night, that at 8:00 had appeared to be an early retirement, was still raging at 6:00 in the morning. Swimming in a fog of well whiskey, the sun started to appear over the lone tree in the Red River Valley. Instinctively, I welcomed the birth of the new day with the opening African scream from "The Lion King." The genesis of this Serengeti serenade is a complete mystery, but needless to say it was brilliant at the time. Frankly, it's brilliant right now, though opinions probably differed in other parts of the apartment building.

By the time I settled into my slumber, there was cereal everywhere, hyenas were feasting on Scar, and the sun was high in the sky. With my Madison departure time mere hours away, the Hoss had cleverly put me behind the eight ball with his siren songs of temptation.

Friday - 3/4

THE OPEN ROAD

While I have alluded to the other players in this Tatupu tale, it is time to get to know them better. Joey (a.k.a. "Dr. Frolf") is a metal worker who is currently training to become an elementary teacher after hanging up his deer-butchering hat. Remaining only a bulldozer license away from being a one-man version of the New Deal, he has accomplished many other rare feats: He is a professional disc golf player, he had his wedding dance in a 20,000 seat football stadium, and he is the only man ever to have had his car stolen in Fargo, North Dakota.

Barry (a.k.a. "Bob Nelson") is a former North Dakota resident who has taken up permanent residence in the self-proclaimed "Diamond of the Dakotas," Sioux Falls, South Dakota. The head superintendent, Barry is the Carl Spackler of Willow Run, a delightful 18-hole dog track on the north side of Sioux Falls. In between maintaining the stimp 6 greens, removing landing pads, and taking care of the occasional dead cow that washes through the culverts, Barry has maintained an active Tecmo lifestyle and a degenerate gambling passion. If you question his Tecmo dedication, you need to meet his small white dog, Reggie Roby. If you question his devotion to games of chance, read on.

This was our crew. For the first leg of the journey, it was just Joey, me, and my belly-full of stale, $1.50 regrets. Joey's parents had given us a care package of items, which were sort of a survival kit for the unexpected ludicrous situation. Including in this box were grapes, a day-by-day flip calendar of lawyer jokes, and a high school picture of me with a sandwich hanging out of my mouth. While not prepared to fight a fire or fix a flat tire, we were prepared to stave off scurvy, entertain Joey's estate planner, and dissuade any female that found me sexually attractive. Outside of the survival kit, our conversations centered mainly on the level of disdain I had for my ears to write a feature about nu metal and how cartoonishly friendly Keith from Keith's Kettle in Clearwater, Minnesota looks. [Leonardite's note: Get the steak at Keith's Kettle. Particularly tasty if you are wearing a long black wig and a blaze orange hunting hat with a bare-bottomed woman on it that says, "Your white tail headquarters!" Story for another day.]

When we reached Minneapolis, we were supposed to head to the suburb of St. Louis Park to gather Bob Nelson and proceed to Madison. Things didn't quite go exactly as planned, however...

Barry: So when you turn, it's the Northpointe Apartments.

Me: Yeah, um . . .

Barry: Yeah?

Me: Um . . . we missed the turn because we were eating chips.

Christopher Columbus made his navigational error because he underestimated the Earth's circumference. We made ours when transfixed by artificially-flavored, processed corn meal.

The mood when we eventually did meet up can only be described as "giddy," almost to the point of being "strange," at least judging by the expressions on the people unloading a U-Haul in the parking lot. But cut us some slack; after years of tossing out idle Tecmo tournament comments, we were finally making this trip happen. And best of all, we had a power inverter, television, and a car full of Nintendos and Tecmos. It's impossible to quantify exactly how eager we were to get to Tecmo'ing, but by the time the car left the parking lot, the Steelers were already beating the Broncos 7-0.

The rest of the drive proceeded with a simple, yet ingenious plan: Two competitors would square off in the backseat in a best-of-three series. The winner kept his spot at the Tecmo table. The loser had to switch places with the driver as our ship continued to steam towards Madison. We didn't specifically crown an overall winner, but in the roughly four hours from the Twin Cities to Madison, I never drove. So while I might have been literally the only Tecmo winner on the way to Madison, honorable mention certainly went to Barry, who married two of his most persistent addictions by winning four dollars playing Wisconsin lottery scratch games by Tecmo light: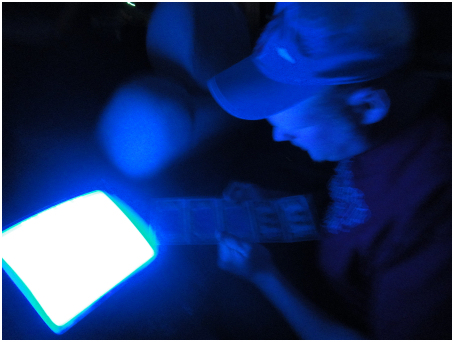 I challenge you to find a photo that better reveals man's inner black soul than hard-earned dollars being scratched away in futile longing by the light of the Tecmo sun.

By the time we reached Madison, our ambitions were pretty modest. We made a quick run to pick up the final pieces of the "costume" puzzle for the next day. We then made our way to the downtown area to see the architectural and breast-possessing scenery, as well as scope out Logan's Madtown, homebase of all things Tecmo VII. Over obscenely large beers, we dieted on cheese curds while discussing the finer points of the Chargers' flea flicker and the swank joint that was hosting the Hoss. Our night concluded in either very old man or preteen style at a local bowling alley, where Joey tweaked a basketball injury and Barry treated me like Dick Weber's bitch. With my Brunswick tail between my legs, it was time for us to retire for the evening. A big day awaited.

Saturday - 3/5

PREGAME

The sun rose on the Tecmo world without a Disney entrance but with a faint smell of Anthony Dilweg. With the day's promise not fully comprehended, the three of set to frock ourselves in our chosen uniforms.

Joey elected to go with a tried-and-true classic: An authentic Joey Browner jersey. Solid on so many levels, I especially respected this choice for the two Joeys common heritage in sharing a first name and being large, African-American Pro Bowlers.

While Barry did not stitch the Oilers cap he wore, he did work his right brain in creating the t-shirt that was a constant attention getter. Featuring the Tecmo bunny and a profile screen of Bob Nelson on the front (in EXCELLENT condition,) Barry paid tribute to a pixilated demigod. The back of the t-shirt was the real hit, featuring a human unicorn in shoulder pads. The only existing images of the real Bob Nelson that I had previously seen were hampered by graininess and USFL uniforms. Apparently having located Mr. Nelson's grandmother, Barry had a back-sized picture of Bob in his Packer uniform, helmet off. This never-before-seen footage of Nelson in the wild caused many a Tecmo competitor to stop in their tracks, inquire about his Bobness, and then longingly recount their own experiences with the lurching lord.

The centerpiece of my threads was a medium orange t-shirt featuring only the face of a former Monday Night Football announcer. Ordered from the mecca of Cincinnati Bengals merchandise, Canada, Boomer Esiason and I were ready to do some damage. Added to Boomer were shorts, a hand towel permanently borrowed from the Red Roof Inn with his number 7 Sharpied onto it, and a headband that read "Boom." In addition to Tecmo, I was dressed to hang out with Stanford Jennings and raise money for cystic fibrosis research.

With a smear of eye black under all six of our eyes, we were ready to enter the lion's den at Logan's. Ready, except for the benediction from the god of Tecmo's son.

Without knowing that a reading was a staple of the Madison Tecmo tournament, we deemed it necessary to conduct one of our own during this whole costuming process. The choice was obviously the iconoclastic Big Red tale, "This weekend, I won Tecmo with the Seahawks." My blood was already boiling from assuming the image of a doppelganger de Boomer, but lines like this . . .

I drank about 4 more beers since I had my hands free. They were about to give up at this point, and in the Super Bowl, I led 27-0 at the half and told them they must sacrifice the niece as a pleasure sacrifice. During the Mighty Bombjack Show, the young woman did a strip tease in front of me and poured more beer down my throat.

And this . . .

I got to 8-0, halfway point of the season, and in game #9 Krieg finally got injured on a sack. Right as he was carted off the field, the young woman in the kitchen said, "Stouffer's Pizzas are ready!" I replied, "So is Kelly Stouffer."

. . . had us all worked into a Kingdome froth. Add in this message left on Twitter by a supporter back home, and I was ready to headbutt a wall:





LOGAN'S MADTOWN: 9:30 AM

In addition to bringing our boring stories and sunny dispositions, we also brought a lot of gear to help with the tournament. Even though I was the only one in the group who had a game in the morning bracket, we all needed to arrive early to make sure the organizers had the gear necessary to run this operation. Crossing the street with arms full of Nintendo equipment, dressed head-to-toe in eBay-purchased absurdity, and with eye black greased onto all of our faces, a car drove by honking and pumping his fist in approval. We were among the Hoss's minions.

As we entered the establishment, we were drop-kicked in the grill by Tecmo. There, ethereally hanging out like the ballplayers in Field of Dreams, were QB Bills and Warren Moon. While Tecmo camaraderie was to be expected, shit got real when we saw the AFC Pro Bowl quarterbacks chatting and gulping bloody marys before 10:00 AM. Having been left off the Pro Bowl squad myself, I was too wary to approach. I was afraid of being scorned for my inferior "avoid pass block" rating and for my playbook featuring a play that looks like the female reproductive system.

As the game systems and gamers filtered into the bar, the whole event started to take shape. Logan's Madtown is a big square room with the bar in the middle, which made it perfect to set up televisions and Nintendos all around the perimeter. As I read online, it made for "an immersive 360 degree Tecmo experience." The already steady consumption of fermented barley and hops at the early hour was also aiding the immersion into all things cloudy and Tecmo.

Now, I have never been to a national Tecmo tournament before, but there were little touches all around that made it immediately apparent that this wasn't some two-bit jamboree at Noah's Arcade. Every television was adorned with an era-appropriate Starting Lineup figurine. The official t-shirt had a whispering Hoss splashed across the front, complete with honest-to-goodness sponsors on the back. The coin used prior to each match was not a quarter, fifty-cent piece, or Sakakawea dollar. It was much more valuable and rare: An NFL Quarterback Club Jeff Hostetler coin. "Call it in the air, Hoss or tails." If you called tails, you automatically lost. Like the American flag, the Hoss never touches the ground.

In a state of Quarterback Club euphoria, I am unsure of how much I would have paid to enter this tournament, but it is considerably more than the $15 entry fee. Even upon signing up, there were more goodies to be had. The Hoss Whisperer shirt was there for a bargain basement price. Even more impressively, the infamous Rod Woodson, of the Tecmo Repository, had left Tecmo Bo Jackson can koozies and copies of Tecmo Super Bowl II gratis for the tournament participants.

The trinkets were splendid and are now residents in my home. But the trinkets were merely foreplay to the actual meeting with the sultan who founded the central Tecmo hub on the World Wide Web. Back in the dark ages, we all used to point our telescopes to the sky wondering if there were other beings out there that still played Tecmo. Along came the internet, and then Rod, and the Tecmo players emerged from their caves and coalesced on his site, where Tecmo has flourished to an unfathomable degree. I imagine this to be a foreshadowing of the day when man first contacts extraterrestrial races. Earthlings and aliens will wonder, search, and then finally converge on a Lincoln, Nebraska-based website and lurch the shit out of Billy Joe Tolliver.

Having taken a shine to my incredibly useful website, Rod for years has beat the drum for Leonardite.com. When I finally met the man, I repaid him by taking his free stuff and telling him I liked his shirt. I am a damn good guy. I really did enjoy meeting Rod, though, and deserved his verbal admonishment for posting my Tecmo writings on forums other than his. Aural lashing accepted, I wanted to sit and pick the brain of this breathing legend of the Tecmo bunny. But just as I started, the Hoss came calling . . .



Continue to Part 2 . . . >

Leonardite.com © 2011
Dedicated to The Stick